Contact information
Adress:
Evangelisches Zentralarchiv in Berlin
Bethaniendamm 29
10997 Berlin
Tel.: (030) 22 50 45 - 20
Fax: (030) 22 50 45 - 40
E-Mail: archiv@ezab.de
Homepage: http://www.ezab.de/
Contact information for special subjects:
Familiy research:
kirchenbuchstelle@ezab.de
Reservation of working place:
reservierung@ezab.de
Library:
bibliothek@ezab.de
All other inquiries:
archiv@ezab.de
Map: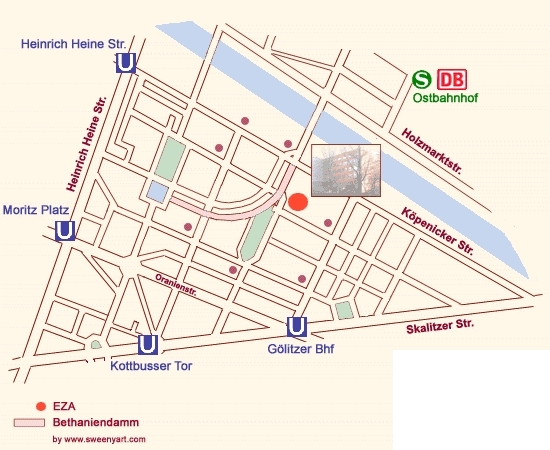 It will take about 10 minutes by feet from the regional station "Ostbahnhof" or from the underground station "Görlitzer Bahnhof".
If you take the busline 140, please leave the bus at the busstop "Bethaniendamm".
Use the journey planner of the Berlin bus and metro company.

Opening hours:
Mon - Fri 9 a.m. to 4 p.m.
Handing out of records: Mon -Fri 9 to 12 a.m.
For further information see "Hours and reservation".